By Alexia Grillos
Tetragram CEO Otha Smith III will be a keynote speaker at 420NJEvents upcoming Health is Wealth Medical Marijuana Card Sign-Up Event. The event is going to be held virtually via Zoom 11 am to 1 pm (EST) on Saturday, Feb. 5.
Smith will discuss his cannabis technology company and the importance of cannabis journaling. Other keynote speakers for the event include Will Edelstein, CEO of Jewish Sauce Boss and Dr. Rasean Hodge, M.D.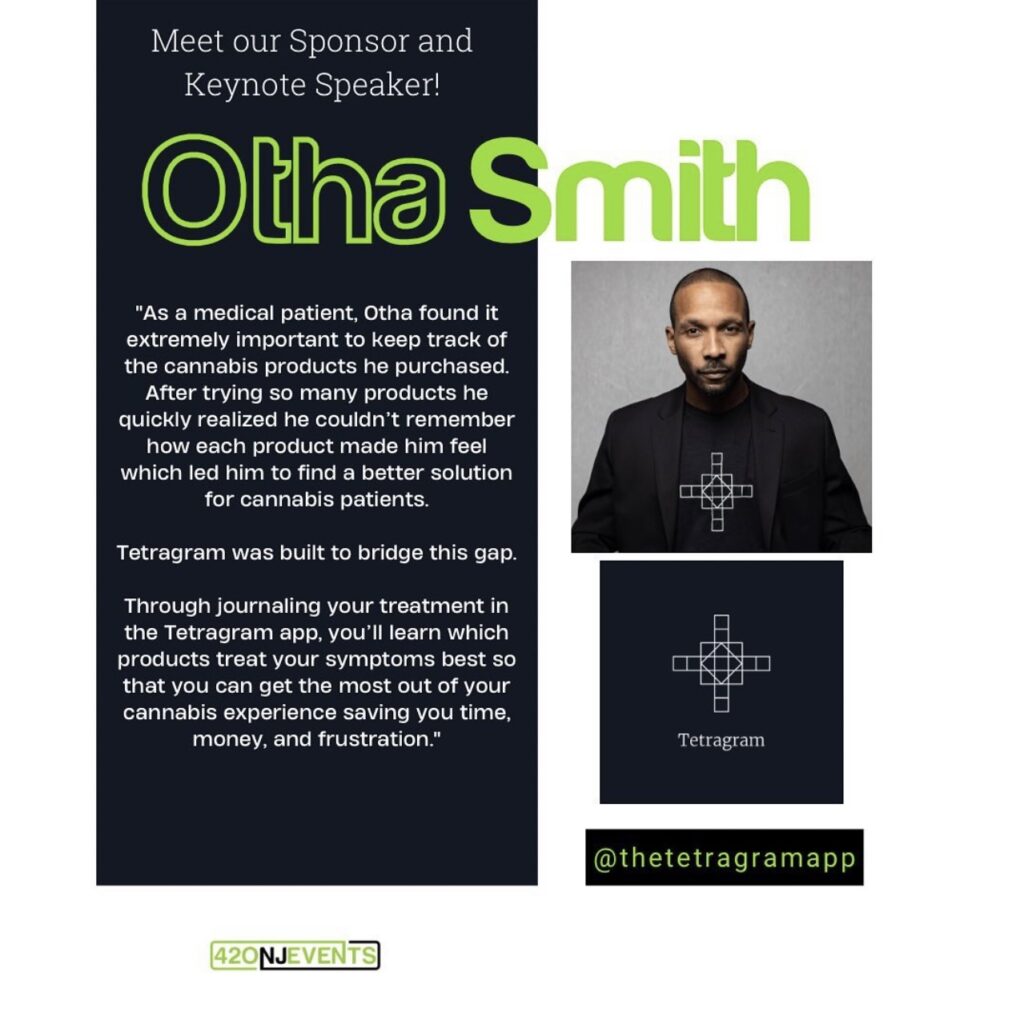 The goal of 420NJEvents is to help provide individuals in communities that have been disproportionately impacted by the war on drugs and help people within these communities gain access to medical cannabis.
One hundred individuals will be provided with free Medical Marijuana Cards, helping those who don't have access to the finances, education, or resources to obtain a card otherwise.
To register online visit: www.420NJEvents.com. Any questions please email info@420NJEvents.com.